Balkan Food Club proudly presents the English edition of the Swedish success story
"My Balkans Food & people"
by Swedish TV-personality – Jovan Radomir.
A much anticipated English release containing some of Jovan´s favourite recipes and stories from the Balkan region.
Our, as well as Jovan´s mission is to make it simple and tasteful so you can make your favourite Balkan dishes using the traditional ingredients where ever you are in the world.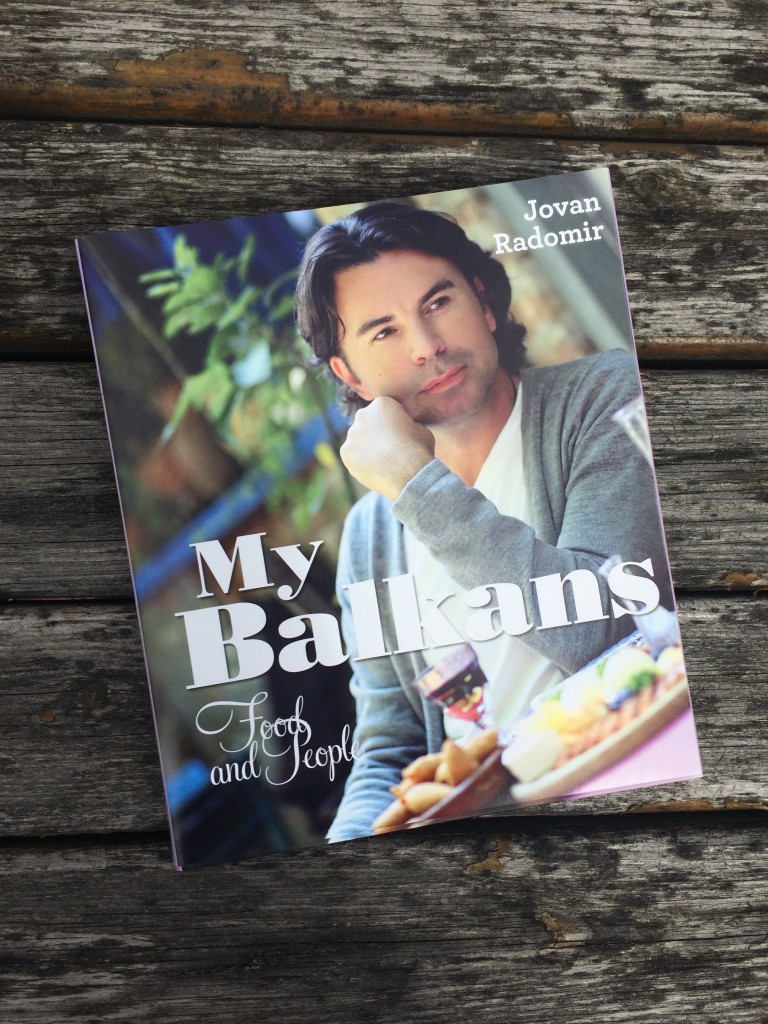 Ćevapčići and ajvar are two examples of Balkan specialties that more or less have become part of the global cuisine, but the Balkans has so much more to offer. In this book the food, culture and people of the Balkans are presented by an author who has both his heart and his roots in an exciting part of Europe. Jovan Radomir was born in the Balkans, grew up in the Swedish city of Katrineholm and spent his summer vacations in the countryside of his birthplace Srbac in former Yugoslavia. There, he and his family gathered together under an enormous pear tree and sat for hours around a dinner table brimming with delicacies – in the Balkans there is no such thing as moderation…
Learn the secret family recipes for ajvar and stuffed peppers and get classical recipes for grilled meat, pasteries, bread and top it all off with the fancy gourmet dinner that Jovan made for a gala banquet at the venerable Grand Hôtel in Stockholm. You will also discover the pulsating capital of Serbia: Belgrade, the beauty of the majestic river Danube, the long tradition of winemaking, the widespread Kafana culture, the mentality of the Balkan people – all the things that make the Balkans such an enticing mix of food, culture and people. Prijatno! Bon appétit!
Jovan Radomir is a Swedish TV personality working for SVT, the Swedish Broadcasting Company My Balkan Food & people is his first cookbook and a bestseller in Scandinavia. Book design Urban Gyllström and Print AB Stjärntryck – Stockholm

Wonderful landscape pictures, tempting rustic food pictures and a well composed layout makes this book useful as a cookbook as well as a source of inspiration for travels in former Yugoslavia.
Cookbooks from this part of the world is a rarity which makes this book even more exciting.
Swedish library service – Erika Storme Martinger
Jovan Radomir was just a small boy when he left his native Bosnia and went to Sweden with his parents. Unlike many of our children who slowly started losing their identity, he managed to become a real and well known Swede, while at the same time remaining a true Serb.
His book "My Balkans – Food and People" has had two editions in Sweden. The book is a remarkable mixture of genres: Jovan's Balkans is at the same time a cookbook and a travelogue. Humorous, sometimes laced with nostalgia, this book is a balm for the negative image that our region has. And much more than that"
BelGuest & Serbia.com – Milena Mihaljčić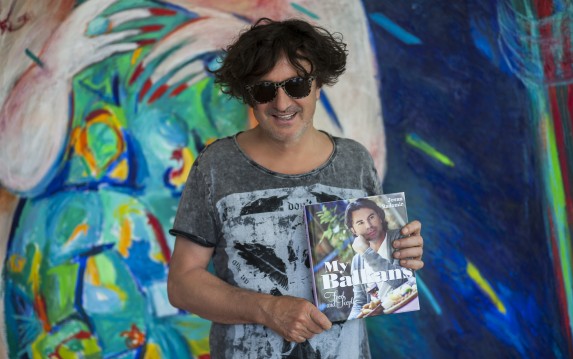 Would you like to order this book?
If you are a publisher or a organization and interested in representing this book in your country…