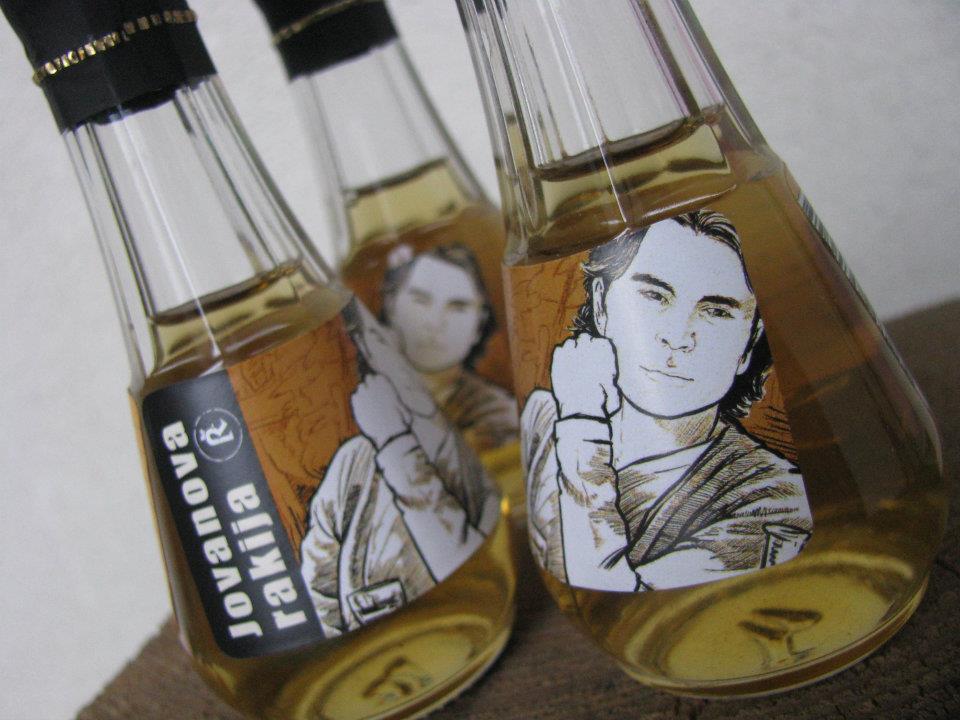 From the book: My Balkans Food and People
Singidunum, Belgrade, Beograd – the white city by the Sava and the Danube rivers, is a city, that like many others, has grown adjacent to rivers that have served both as transportation route and nerve center. But Belgrade differs from other cities with similar conditions – throughout history, it has been destroyed and rebuilt more than forty times. Few cities have risen from the ashes so many times, and for each time it has become stronger and more exciting. Belgrade always comes back with a vengeance, and that says a lot about its inhabitants and their love for the white city, that no longer is as white as it once were.
The first people to settle down here did so during the Stone Age, and since then temporary guests have come and gone: Celts, Romans, Huns, Goths,  Byzantines, Hungarians and Turks.
It wasn't until 1918, that Belgrade became free, and that freedom is highly cherished.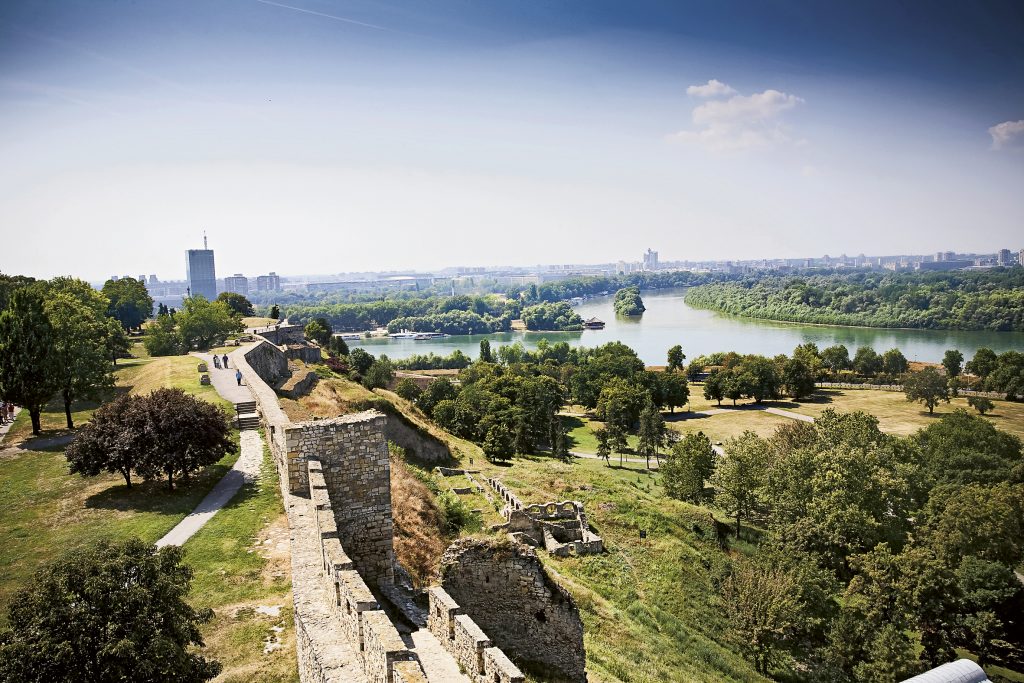 The confluence of two rivers below the Kalemegdan Fortress. Photo: Bojan Stanic
Belgrade isn't the most beautiful city in the world, but it has a nerve and a pulse that is hard to put in words. Those of you who have been there, know what I'm talking about, I'm sure.
What makes it so irresistible is a combination of the city itself and its inhabitants. It is a city waiting to break free from preconceptions and acknowledged for what it has been, and always will be – the pulsating heart of the Balkans. For many, Belgrade is a grey and dull railway station on a journey towards other destinations, and it's about time that image is changed. Sure, the railway station is just as grey as it has always been, but once you get off the train and head to the city, the scenery will change.
What many don't know is that this train station was once a stop on the famed Orient Express. In 1885, the route ran from Paris to Istanbul via Vienna and Belgrade. A mythical, romantic and exciting journey through a city with an equally exciting history.
If you don't want to go by train you can always catch a flight to the airport, named after the famous electrical pioneer Nikola Tesla.